Whether it's the much-needed vitamins or essential medicines: with the pillboxes from YOS, you conveniently organize all your tablets. Moreover, you create the ideal combination by coupling them with their water bottles. That sells itself, you would think. But competition is fierce, so YOS could use some help on marketplaces. That's why they reached out to VNDR. After a successful launch on bol.com, we are working together on successful positioning on many other international marketplaces.
Realizing international ambitions through marketplaces
A pillbox made in the Netherlands that is easy to take with you, one that you can easily click on to matching water bottles, and one that has also won the European Product Design Award: YOS has a powerful proposition that they wanted to put on the European map via marketplaces. That's a challenge, but given YOS' distinctive branding, VNDR. was pretty sure they would stand out!
To explore the marketplace landscape, YOS and VNDR. decided to focus first on bol.com. That was a success: YOS is now in the top ten most important search terms, and the average of over 159 reviews is 4.4 out of 5. Moreover, we saw an increase in conversion due to the creation of new families and images. These positive outcomes ultimately led to solid sales growth, with a YoY of 460%!
After the success of bol.com, YOS and VNDR. decided to add other marketplaces to their repertoire, starting with Amazon (vendor), the German Kaufland, and the Polish Allegro. Of course, we did want to ensure a great start. Therefore, we began with optimized SEO content, a complete re-design of the listings, and a well-thought-out advertising strategy. YOS used the following VNDR. services for this:
Strategy – business cases, market research, and determining which marketplaces offer opportunities
Design – product images, creation of A+ Premium Content, brand story, and brand store. Of course, we have fully optimized this for mobile
Full funnel advertising – increasing the reach with optimized ads
Operations – guidance/training for shipments
Marketplaces & Tooling used


The future is looking bright
YOS's ambition expands frontiers: they aim for an increased European reach with their pill box and water bottle combo. We already see that their strong branding, improved SEO content, optimized listings, and strategic advertising is paying off. They're making quick strides in tapping into an international audience. At VNDR. we're pretty confident YOS will realize all their European ambitions because if the resounding success of their bol.com launch is anything to go by, the future looks bright!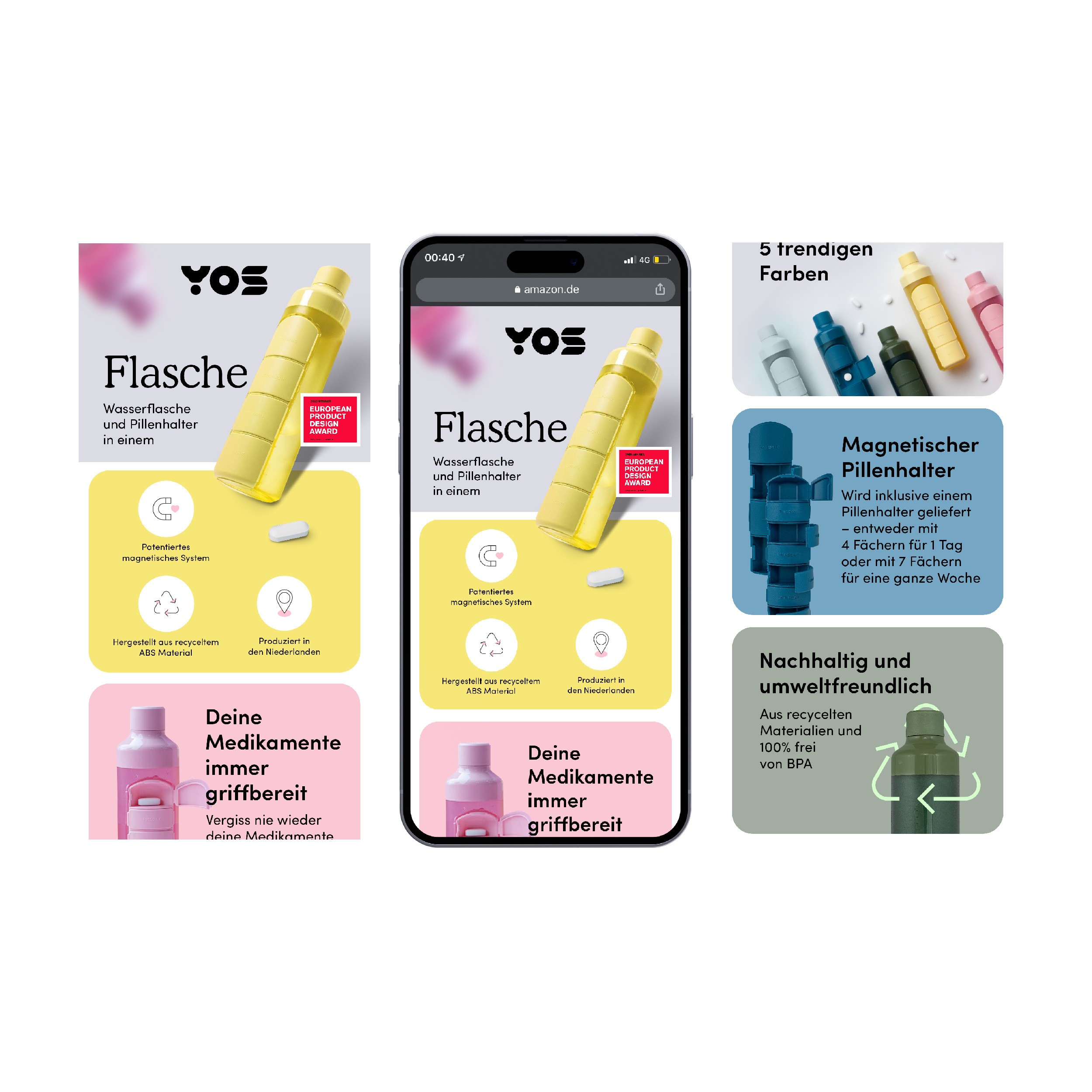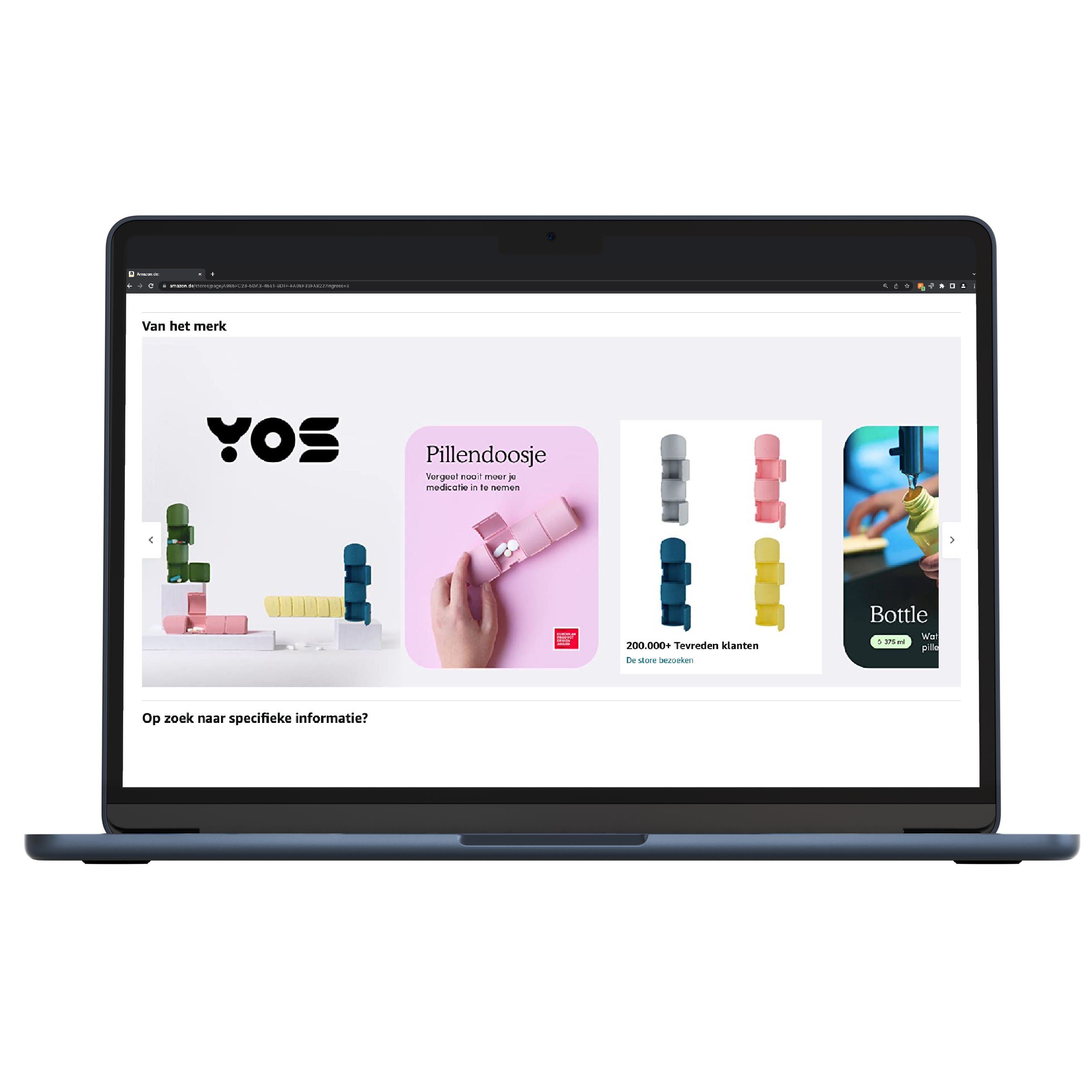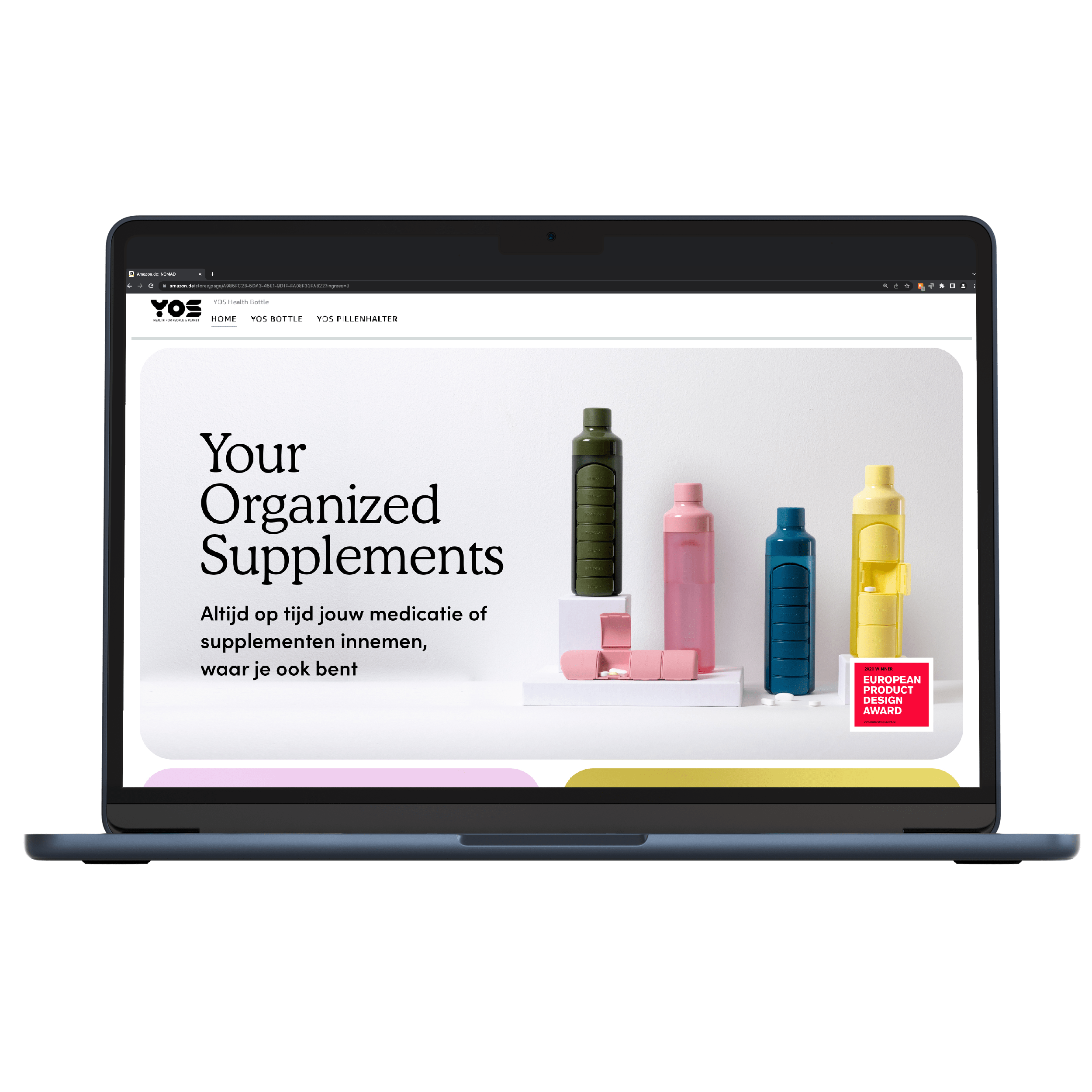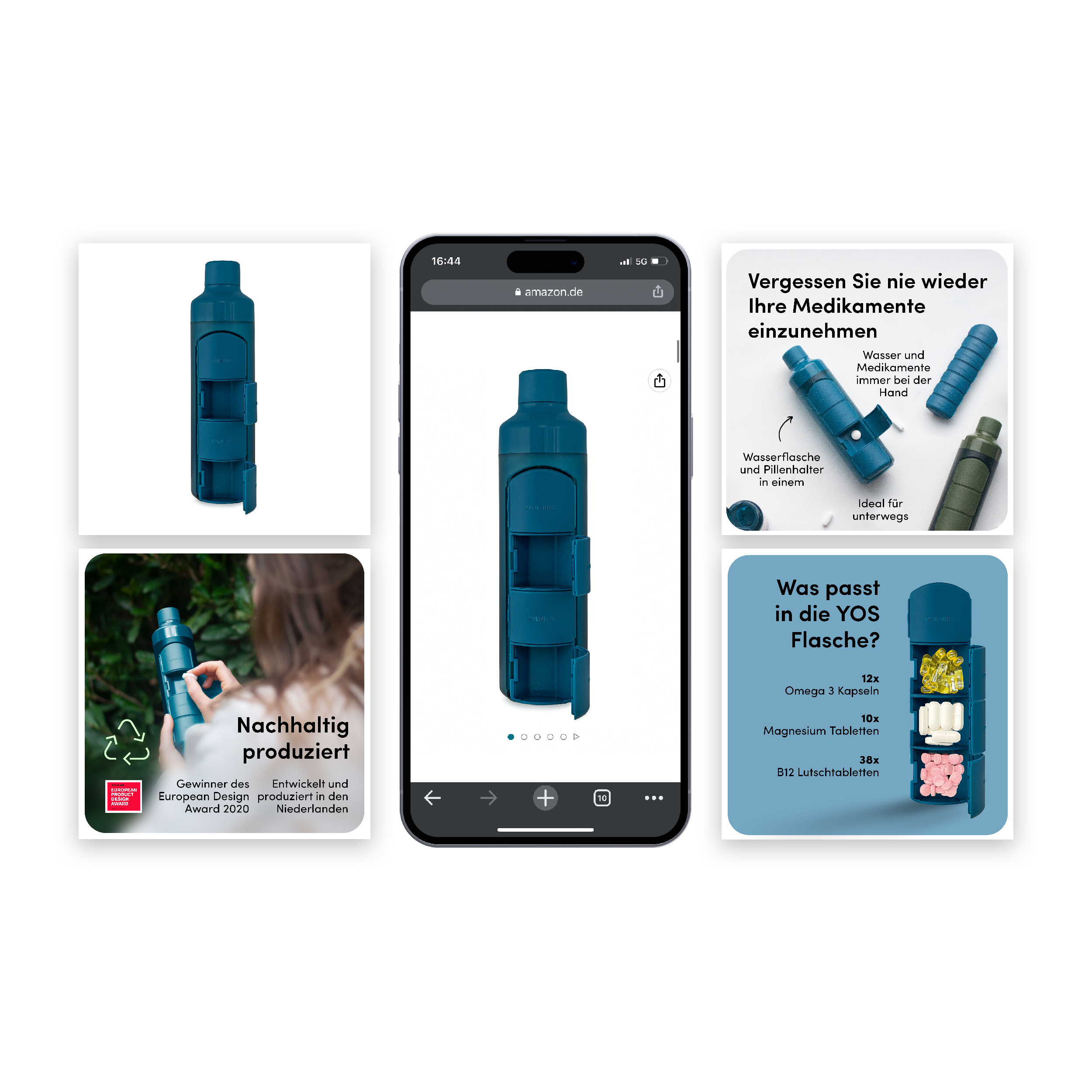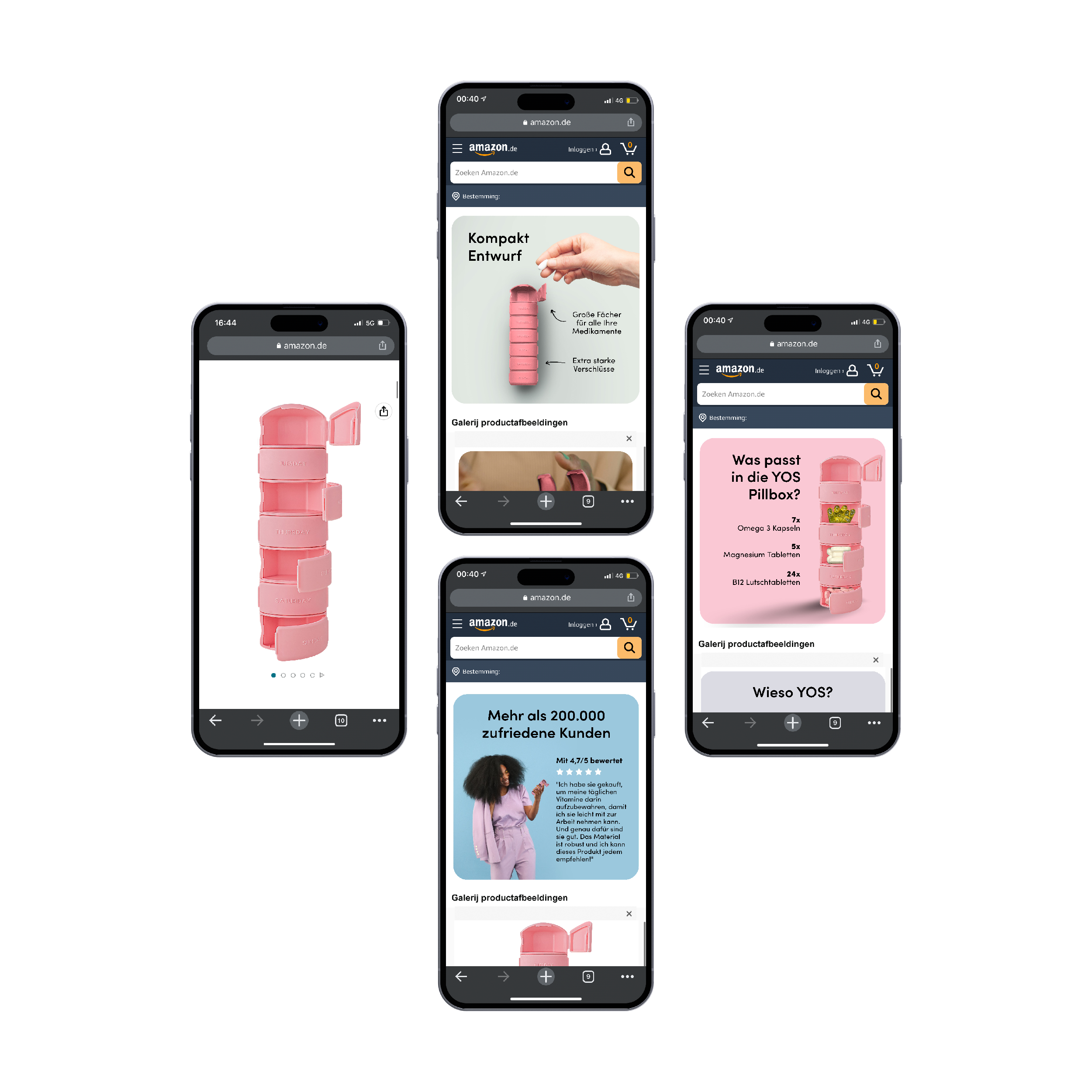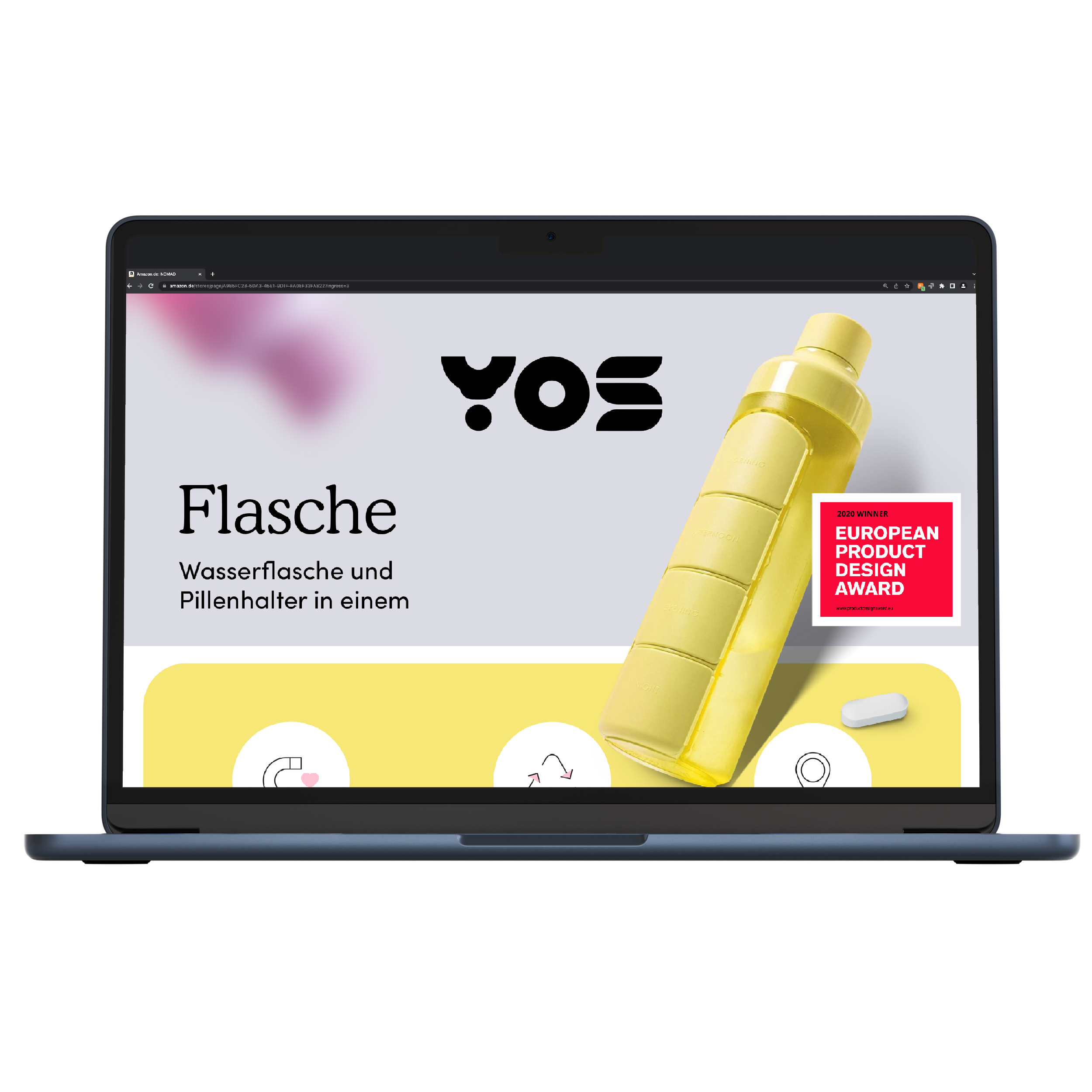 Want to know more about the YOS journey? Wondering how we can help you? Then, feel free to contact one of our specialists via the contact form. We are happy to help you!