Get out more. The Dutch outdoor brand NOMAD makes it possible. Even better, their mission is to encourage people to travel sustainably. That's why they want to reach a large and broad audience of adventurers through Amazon. A platform they hadn't explored yet. Together with VNDR. they discovered uncharted territory and launched their brand on the world's largest marketplace.
NOMAD was founded in 1978 in the Netherlands to create quality, durable outdoor products. They started with sleeping bags and mats but have since grown into a full-fledged outdoor brand for all your travel gear: from backpacks to tents and clothing to accessories. In doing so, they want to enable people to enjoy our beautiful nature while ensuring it's done sustainably so we can secure a healthy planet in the future
It is precisely this brand experience that NOMAD wanted to recreate on its Amazon Brand Store. With over 40 years of travel experience under its belt, NOMAD needs to exude reliable expertise throughout its positioning on Amazon. But not only that. Since these were the brand's very first steps on Amazon, we had to establish most of the initial practicalities as well, such as onboarding. VNDR. launched the brand from scratch. We took on the following components:
Strategy
Onboarding
Integrator connection with ChannelEngine
Content creation
Design (Product Infographics, A+ Content, Brand Store, Brand Story)
Logistics (direct FBA)
Advertising
Operations
While it's obviously about the journey and not the destination, in this case, NOMAD had a clear goal: to start a new D2C channel. And it did. With a complete Brand Store, A+ content, successful onboarding, and tight logistical planning, NOMAD is ready to give new travelers unforgettable experiences.
Marketplaces & Tooling used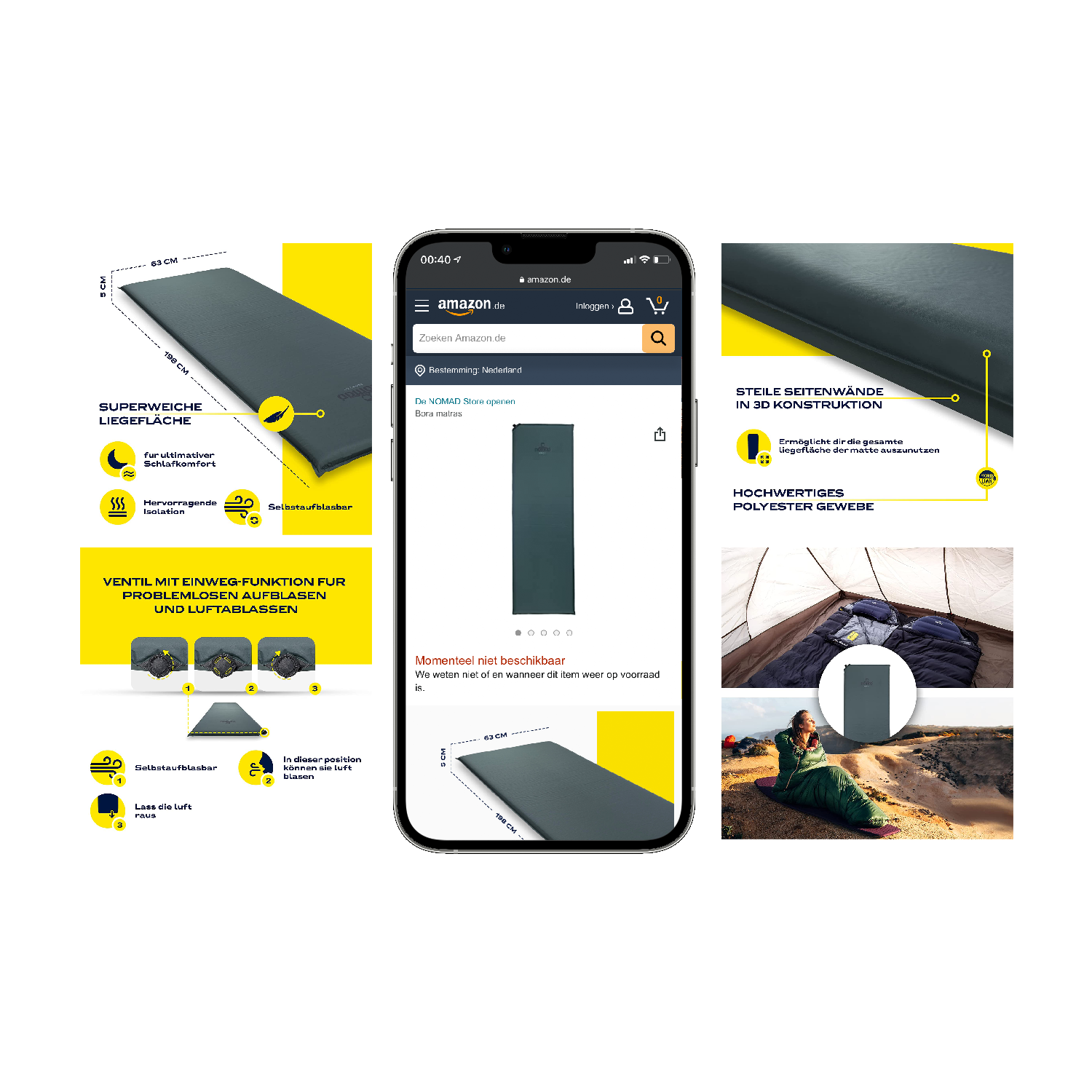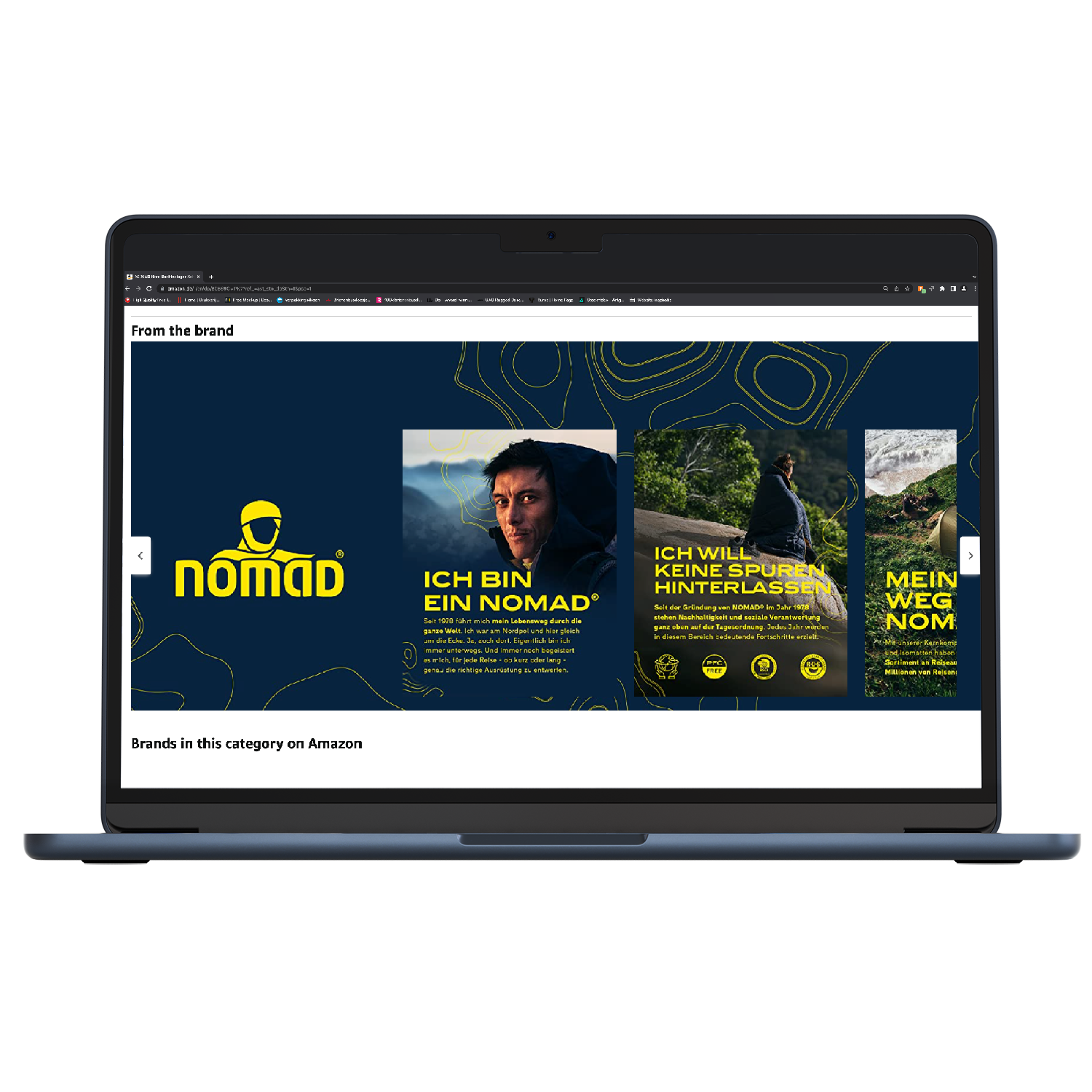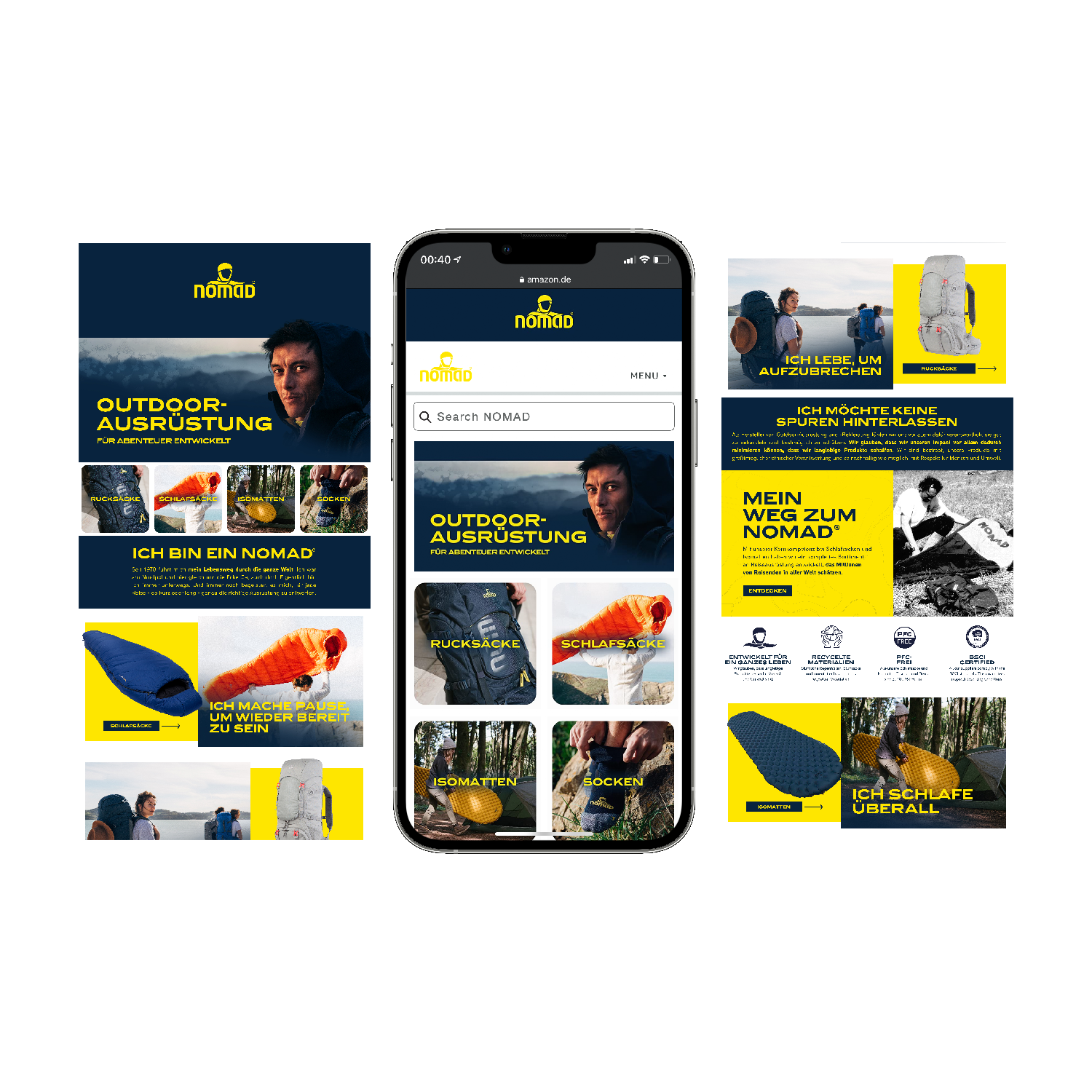 Want to know more about NOMAD's journey? Wondering how we can help you? Then, feel free to contact one of our specialists via the contact form. We are happy to help you!